Calderería Mañes is a family company  founded in 1974 which, from the beginning, has selected the right people and the appropriate machinery and facilities in order to meet its customers' needs. The core business is focused on medium-heavy boilers and serves various business sectors such as the paper, steel, machine goods, water and waste treatment, chemicals, petroleum, aeronautical and wind energy industries.
Our business approach is informed by the fact that we are a family business; our strategy is based on two aspects which we regard to be key factors in order to achieve sustained business success:
-Long-term philosophy
-Survival instinct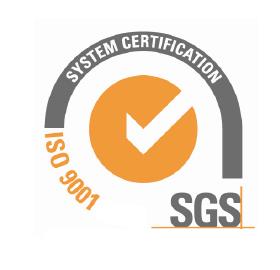 In addition, the fact that we are a small company affords us a high degree of flexibility, which in turn allows us to manufacture a wide range of products based on a quality management system based on ISO 9001:2015
---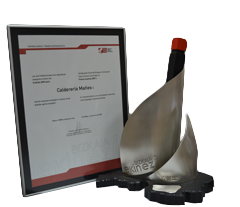 Calderería Mañes, Winner of the New Management Award BASQUE COUNTRY-COMPANIES New Management Award (n.164 28th Sept – 25th Oct 2009)
The SUSTRAIA PRIZE, which honours entrepreneurs who, with a proven, recognised track record of achievement, have succeeded in consolidating a business after a lifetime's work, has recently been awarded by the Provincial Council of Bizkaia to Calderería Mañes in the first edition of the Bizkaia Ekinez Business Awards. The prize constitutes the crowning point of Luis Mañes' thirty-five year career in which he has led a family business, which began life as a small workshop, and is now about to be handed over to his daughters. The Encartaciones-based company, which has twice extended its production facilities, has increased personnel, has achieved several certifications for its processes and has successfully diversified, is now about to embark on a new phase.
MISSION
Company dedicated to the design and manufacture of medium and heavy boilers, a family owned business whose decisions:
Are proposed based from the ethical responsibility of each and every one of its agents, with a clearly defined framework for decision-making, "do the right thing for the company, its employees, customers and society, treating it as a whole".

Are taken with a long-term horizon perspective.

Are underpinned on the instinct of survival which is contributed by the familiar character of the company.
VALUES
Commitment for adapting to the quality needs required by increasingly competitive markets, and to pursue the course of continued success over time so as to ensure the sustainability of the company.
Flexibility and spirit of service for adapting as much as possible to our customer's requirements and thus meeting their needs whilst maintaining with them a close and trusted relationship, as with our suppliers.
Honesty is our hallmark, and which ensures the long-term survival of our project.