At Calderería Mañes we comply with the standard sector regulations: regulations ASTM, ASME:
Regulations ASTM, ASME
European Pressure Equipment Directive DEP 97/23/CE
Regulation AD-MERKBLATTER
Regulations DIN, BS, AFNOR,UNE
Specifically, our welding processes are certified as compliant with the ASME Code, Section IX, EN-288-3 for Carbon, Stainless, Duplex, Super-duplex steel materials and Cu, Cr, Ni, & Mn alloys.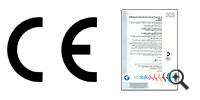 Calderería Mañes has obtained the EC MARKING which certifies that our steel structures manufacturing processes comply with the UNE-EN1090-1 Standard of the Regulation (EU) 305/2011 on construction products, a marking which is of mandatory compliance since 1 July 2014.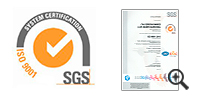 In June 2016, the company Calderería Mañes was assessed and certified pursuant to the ISO 9001:2015, Standard, with the following scope:
– Design, manufacture and assembly of pressure vessels and heat exchangers.
– Manufacture and assembly of metallic structures.
At the same time, we are certified to install and repair pressure equipment with EIP-2, ERP-2 stamps from the Department of Industry of the Basque Government.